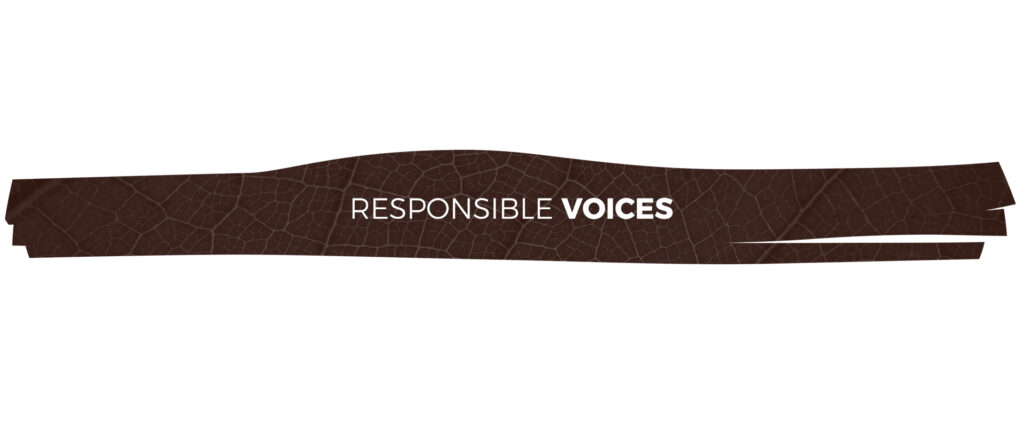 Live streaming on Produzindo Certo's Instagram profile promotes the ideas of João Pacífico, a financial market activist and communicator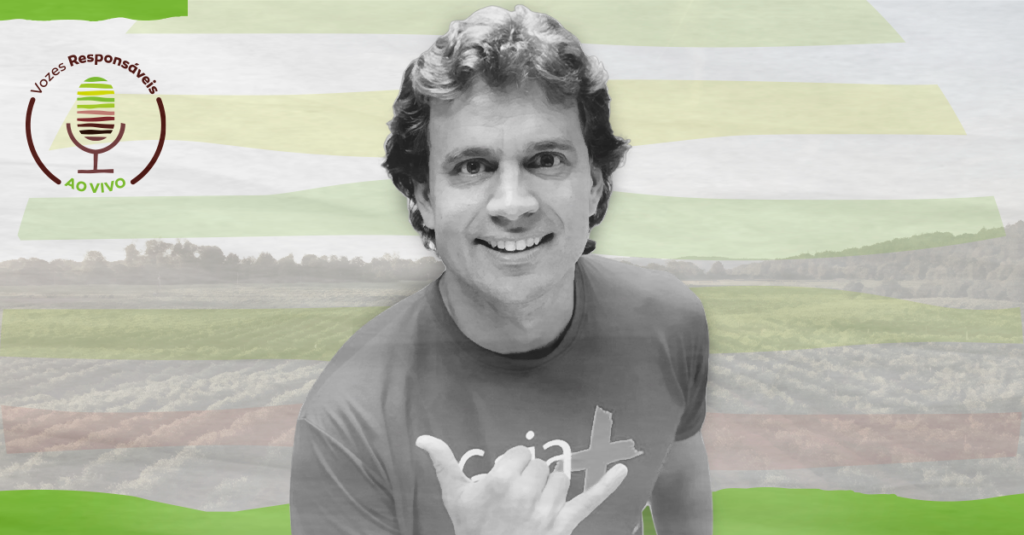 "Business must not be done at any cost."
"I find a company to be extremely poor when its sole purpose is to maximize shareholder profit."
"We have to consider that we are nurturing the company where we put our money. It is as if we are planting something."
Phrases like these are from the inspiring speeches of João Paulo Pacífico, who calls himself the activist CEO of Grupo Gaia, one of the main securitizers in the market involved in the operations of Certificates of Agribusiness Receivables (CRAs).
He explained his ideas during a live streaming event held on Produzindo Certo's Instagram on October 5. Led by journalist Luiz Fernando Sá, the meeting looked to give a voice to leaders in areas associated with agribusiness, such as the financial market, the business environment, and rural producers.
Chosen to open the live streaming series, Gaia is a B Corp company, an international certification that demonstrates compliance with strict standards of social and environmental performance, responsibility, and transparency. In addition to being a benchmark in the financial market, it has been active in agribusiness since 2012. João Pacífico says that when he first started operating, he faced barriers and restrictions. Agribusiness was the "ugly duckling" of the financial market. 
"Today, agribusiness is very popular with Faria Lima (the name of the avenue with a high concentration of bank headquarters, brokers, and other financial institutions in São Paulo). Investors really like agribusiness; there is a lot of financing going on. However, Faria Lima is not dedicating due importance to environmental, social, and governance aspects. This is just now beginning," he adds. "Agribusiness is very relevant worldwide. It is one of the few sectors that affects 100% of people," says Pacífico, highlighting the relevance of analyzing risks and the long-term effects of investments.
This is where new financing instruments come in, such as impact investments and green bonds, which view not only the financial return of businesses, but also the positive effects that they may have in the medium and long term. The current scenario is still small in Brazil, but he believes that there is a lot of growth potential.
As a securitizer, Gaia makes a direct connection between investors and rural producers, without the intermediation of a traditional bank. According to Pacífico, this is one of the basics to allow for agricultural financing at a lower cost. "It tends to result in greater transparency, interest rate efficiency, and less bureaucracy in the process," he explains.
He also shared some details about a new agricultural credit line and insurance opportunity, jointly developed by Gaia, Produzindo Certo, and Traive Finance. The proposal is to operationalize issuance of a green bond aimed at rural producers with differentiated social and environmental management. "Gaia is following this line of conducting impactful business. Specifically, in this case, producers who are complying with their social and environmental requirements receive money they would normally not receive. Traive and Produzindo Certo check if they are doing what they said they would do. It's a win-win situation. The planet wins, producers win, investors win. I believe it's a path that will keep on growing," he says. Click here to read more about this green finance market opportunity.
Check out the full version of the first livestream video "Vozes Responsáveis."
Some opinions by João Pacífico:
"Why does science show that working on something voluntarily makes people happier? On the other hand, there are companies paying a lot of money to attract employees. What's the difference between these two? One has purpose and the other doesn't. What we want to do is bring these two together."
"Activism is purpose in action. I find a company to be extremely poor when its sole purpose is to maximize shareholder profit."
"When you find purpose in your work, things make a lot more sense."
"We eat what comes from agribusiness. It's food for you, for your child."
"You have two options: impact investing and investing without impact. I imagine that everyone wants impact investing. And it's not about donations. I'm talking about investment. It is putting in and receiving your money back, but making a positive impact on the world."
"Keeping an environmental protection area even bigger than one is required to, adopting more fair and dignified working conditions for the people who work for you, comes at greater cost. I think investors have to congratulate those who do this and agree to receive a little less."
Click here for more content from the Vozes Responsáveis section.