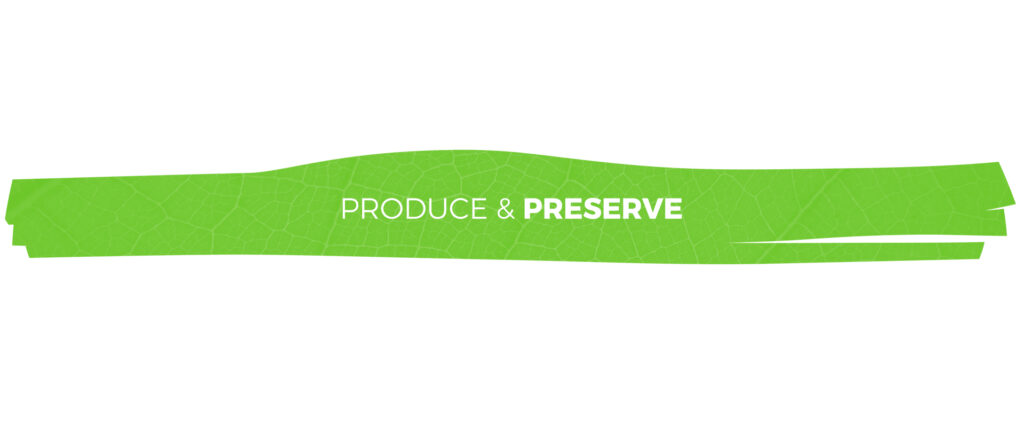 Properties monitored by Produzindo Certo show deforestation rates three times lower than the average in the Legal Amazon Forest region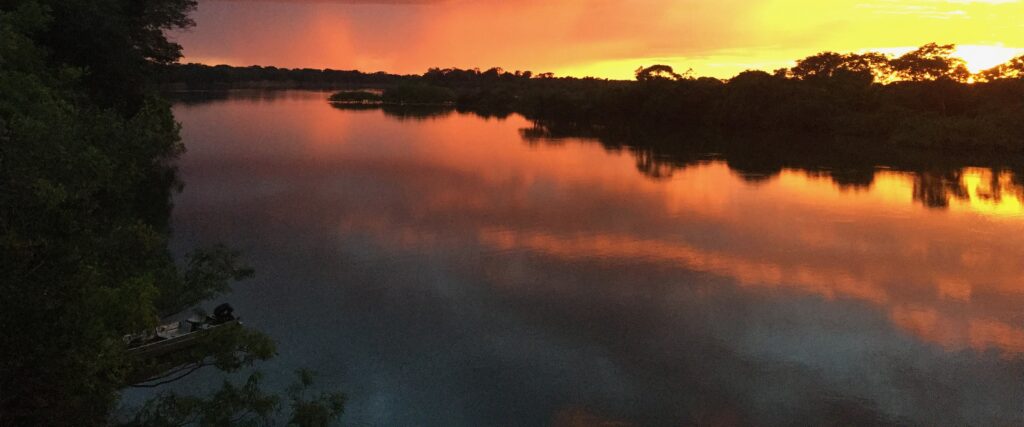 Those making use of the Produzindo Certo Platform have in their hands a resource that issues alerts if any of the associated properties register any deforestation. Literally. It is a system that can be consulted via the Internet, through cellphones, tablets, and tracks at least 70 social and environmental indicators, including hot spots and deforestation monitoring. 
This is possible because the platform is integrated with the two main deforestation warning and detection systems in the country: Prodes, of the National Institute of Space Research (INPE), which annually consolidates and disseminates deforestation information in the country and is the main official body; and MapBiomasAlerta, a system launched last year that consolidates information every month from a series of deforestation warning systems from official control bodies, such as INPE, IBAMA, Ministry of the Environment, Instituto Chico Mendes de Conservação da Biodiversity (ICMBio), and the Federal Prosecutors Office, as well as research centers and non-governmental organizations: University of Maryland, Instituto do Homem e Meio Ambiente da Amazônia (Imazon), and Instituto Socioambiental (ISA).
If the alert "sounds" for any monitored property, experts at Produzindo Certo analyze the information to confirm the data and contact the rural producer to check whether there is a valid authorization for plant removal. In cases of unlicensed deforestation, rural landowners are excluded from the platform.
Permanent surveillance, support for producers, technical assistance, awareness, and application of best social and environmental practices yield good results: deforestation rates and fires well below the average of other properties. A study by Produzindo Certo, based on data from INPE, on farms registered on the platform and located in the Legal Amazon indicate that there are 3.2 times fewer occurrences of deforestation compared with other areas in the same region. "Getting these farms ready and working on prevention has yielded results," says Charton Jahn Locks, Chief Operating Officer (COO) at Produzindo Certo.
Technology and productivity
Technology is increasingly helping agribusinesses ensure transparency and prove that their production chains have no connection with illegal deforestation. Amid the growing number of forest fires in regions of the Amazon and the Cerrado that adversely affect the image of agribusiness, monitoring mechanisms become even more relevant.
But this is worth keeping in mind: much more than a merely expansionist practice, the increase in productivity led to the largest share of the growth of Brazilian agribusiness. Brazil has been successful in combating illegal deforestation in the Amazon in the past. Between 2005 and 2012, plant removal dropped by more than 75%, while strong growth in national food production was recorded. The grain harvest grew 45% in those seven years, reaching 166 million tons. The same pace was registered in the subsequent seven years, and 2019 ended with a volume of 242 million tons of grains produced across Brazil.
During this period, the control systems were improved through satellite monitoring, inspection, and intelligence actions to combat crimes. The engagement of the production sector, which has been increasingly committed to not buying grain or meat from illegally deforested areas, has also been an important factor in this result.
"If you analyze all deforestation in the Legal Amazon between 2012 and 2020, we are talking about an increase of less than 2% in Brazil's productive area. Most of the agribusiness sector is very serious and produces with responsibility. We have an illegal occupation of land and deforestation in the border area, for the most part not done by rural producers, but by real estate speculators," explains Charton Locks.
There are still challenges to overcome, such as changing the mindset of rural producers who are not aligned with the guidelines of responsible agriculture and expanding investments in technology and best agricultural practices. But the country has great potential in reconciling agricultural expansion with the conservation of natural resources: the intensification of pastures, integrated crop-livestock-forest production systems, the Low Carbon Agriculture Plan (ABC – Agricultura de Baixo Carbono), remote sensing technologies, the Forest Code, and the CAR, to name just a few instruments that increase productivity year on year. The Minister of Agriculture, Livestock and Supply, Tereza Cristina confirmed that the country does not need the Amazon to advance its production. According to her, within 40 years the planted area grew 32% while productivity increased 385%.
Despite having been received with a certain degree of skepticism by some representatives of agribusiness, a UFMG survey published in July in Science magazine pointed out indications that part of the soy and meat exported by Brazil may come from illegal deforestation areas. Nonetheless, the study was quick to point out that most of Brazilian agricultural production is not associated with deforestation, a fact that inspired the title of the study: The Rotten Apples of Brazil's Agribusiness. The document indicated that only 2% of the properties analyzed account for almost two-thirds of all illegal deforestation in the Amazon and Cerrado regions. Another publication, MapBiomas' 2019 Deforestation Report, pointed out that only 0.7% of the 5.6 million rural properties that have the Rural Environmental Registry (CAR) registered deforestation alerts last year.
All these documents help demonstrate that the dilemma between conservation and food production is false and that agribusiness has become more modern, structured, and responsible.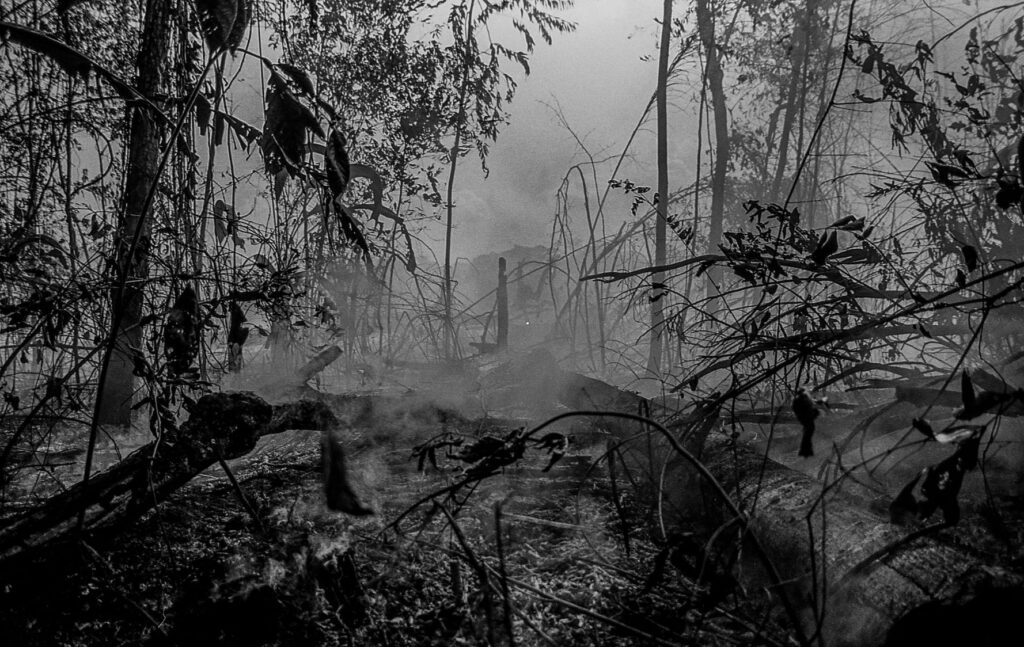 Transparency for responsible production
In addition to the monitoring technology, it is part of the essence of Produzindo Certo, which is deeply connected with rural producers, to ensure access to knowledge and technical assistance that can guide them toward more sustainable agriculture. Through the platform, farmers and ranchers receive a diagnostic of their social and environmental performance and have access to continuous monitoring of properties so that they can ensure transparency for traders, exporters, and consumers about the origin of their production. They are also committed to continuously improving management.
The mere existence of this information and technology ecosystem results in less clearing of new production areas, even those that have authorization. A study by UFMG researchers, carried out in 2016, found that 92% of farms reduced the number of hot spots on their land after joining the Produzindo Certo platform, then still part of the NGO Aliança da Terra. "This high rate of effectiveness suggests that landowners reduce the use of fire when they are informed of the benefits of adopting more sustainable agricultural practices and are trained to carry out fire prevention," according to an excerpt from the study.
Once registered with Produzindo Certo, farmers have their social and environmental performance assessed annually, in a list of about 70 indicators that comprise their social and environmental score. Farms that fail to show continuous progress in these aspects for two years are excluded from the platform. In cases of detected and proven illegal deforestation, the producer is also excluded from the platform.
Companies like Unilever, Bayer, Grupo Pão de Açúcar, and ADM are clients of Produzindo Certo and use this technology to check their soy and meat supply chains. It was possible, therefore, to verify that no properties supplying meat to Pão de Açúcar registered fire outbreaks in 2019, even though many of the farms were located close to areas affected by the fires recorded in the Cerrado and Amazon regions during that period.
Charton Locks stresses that it is important to differentiate between illegal fires, which destroy areas that should be preserved and impact Indigenous lands and conservation units, from the legal and controlled fires carried out by farmers and Indigenous and traditional peoples with the purpose of renewing pastures or plantation areas. This practice has a reduced impact on the biome and is permitted by regulatory agencies.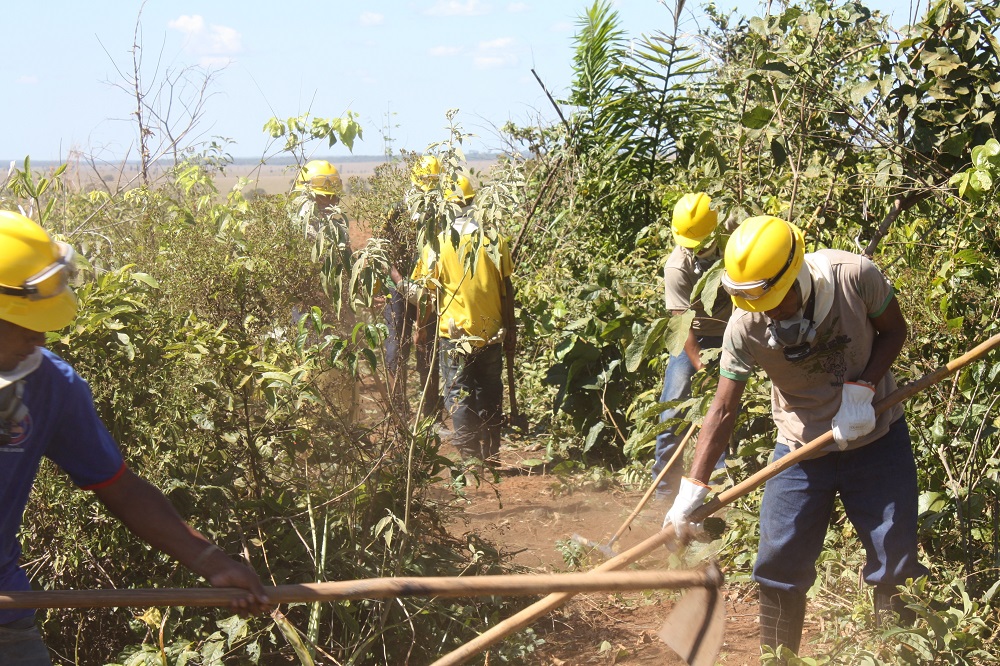 "We provide guidance, from a technical standpoint, on how to prepare the farm for the fire season, when to do it, and how to protect the farm. We instruct on how to build firebreaks, and we analyze the farm's history of hot spots, so that they understand where fires usually originate and how to provide protection; to maintain the fire fighting infrastructure, with tank trucks and tractors with blades, always prepared and overhauled. And we also offer guidance on how to flank a fire, make a backburn," he explains.
Considering deforestation data from Prodes, the occurrence of evidence of deforestation in the areas monitored by the Produzindo Certo Platform was 3.2 times less than that observed in other areas of the Legal Amazon, including Indigenous Lands and Conservation Units in 2019. About 3% of the properties located in this region showed signs of deforestation, which are being verified by Produzindo Certo's team of specialists and, if confirmed, will result in exclusion from the system.